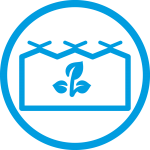 Technology and Brightness: all the best in a greenhouse
Greenhouse in steel and glass, thanks to the high performance is used both for the construction of large production nurseries as well as for garden centers and sales points. Our greenhouses are entirely produced in our factory in Italy.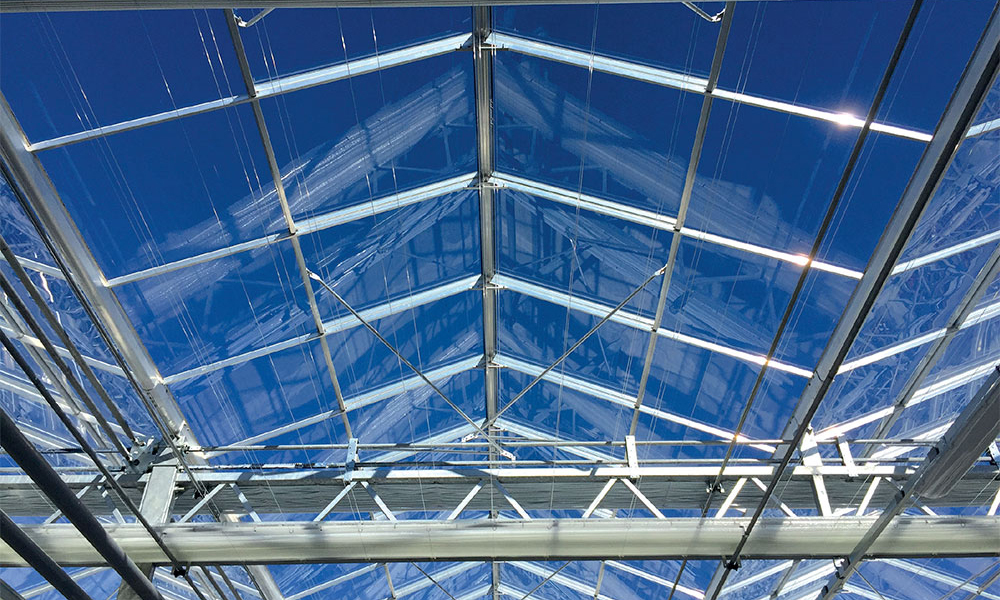 Structure
We design structure according to norms with specific softwares.
• CE marked structure* in hot galvanized steel
• Reticular trellice
• Aluminium gutters of our exclusive design
covering
Aluminium Venlo roof designed for high brightness.
• Roof structure built with specific aluminum frames of our exclusivity
• PVC and EPDM gaskets to limit the termal connection and increase water endurance
• Covering in clear float tempered glass, extra-clear, diffused light or colored
• Sandwich panel
• Multiple gable roof, with standard sizes 3,2 / 4,0 / 4,27 / 4,8 mt
• Alternated roof windows, or continuous for greater ventilation
Finishes
We offer a wide range of finishes suitable for each client from the production greenhouses to the garden center.
• Walls and gables made with specific aluminum profiles of our exclusivity
• Transparent or white float tempered glass
• Side walls in single glass, double glazing, sandwich panel, compact polycarbonate, alveolar polycarbonate
• Opening walls with motorized roll bars, guillotine shutters, side vents
• Special finishes on request (standard painting, intumescent paint...)
* The structures are CE marked and calculated according to the NTC 2018 Italian technical standards for constructions and the UNI EN 13031-1: 2004 norm (according to the indications requested by the client).